AKWAABA!
TO ASAKO AFRIKAN COMBAT CAPOEIRA
The oldest known combat arts and sciences in the world were invented over 5000 years ago by Kmtyw 'Afrikan=Black people' in Kmt 'Land of Black People'.  Abibifahodie Asako 'Afrikan Liberation Capoeira' is one such Afrikan=Black combat art and science for self-defense, protection, and holistic wellness.  Later known as N'golo and Kipura, enslaved Afrikans=Black people brought it from Angola to the regions of Brazil.  In Asako, participants form a circle and take turns either playing musical instruments (such as the Ɔbɛnta 'Berimbau'), singing, or sparring.  Asako (Capoeira) is marked by evasion techniques, weapons, kicks, feints, sweeps, headbutts, grappling, chokes, and breaks.  A key objective in Asako is to attack without being attacked.  Asako (Capoeira) builds flexibility, physical and mental stamina, tones muscles, and improves balance, focus, and coordination.  Asako develops mind, body, and spirit.  Asako classes consist of stretching, movement training, light sparring, and music.
At Abibifahodie Asako Capoeira, everything we do from top to bottom is of the highest quality to ensure we're equipped to help you reach your goals of a healthy and fit lifestyle.
"The trainers at Abibifahodie have helped me reach my fitness goals beyond anything I could of hoped for. I love it!"
– Ken Kwabena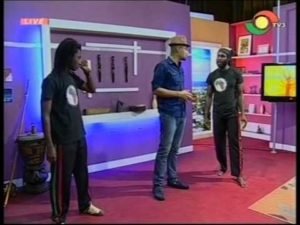 "The atmosphere at  Abibifahodie is amazing, the people are even better. All in all, it is a great place to work out."
– Kwame Akoto Bamfo
"The facilities at Abibifahodie stood out to me the most. They are well maintained and have high quality equipment."
– Okunini Ọbádélé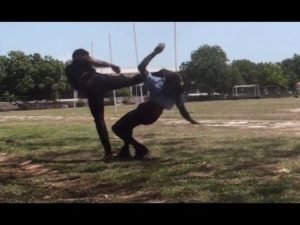 "No bad things to say about Abibifahodie, they are top notch at every corner and truly take care of their members."
– Jajah
" Asako yɛ ɔko ma deɛ ɔyɛ ɔkofo; Asako yɛ asa ma deɛ ɔyɛ ɔsafo." – Capoeira is a fight for the one who is a fighter; Capoeira is a dance for the one who is a dancer. "